Sigasi Adds Full VUnit Support#
Note
This article was originally posted on LinkedIn where you may find some comments on its contents.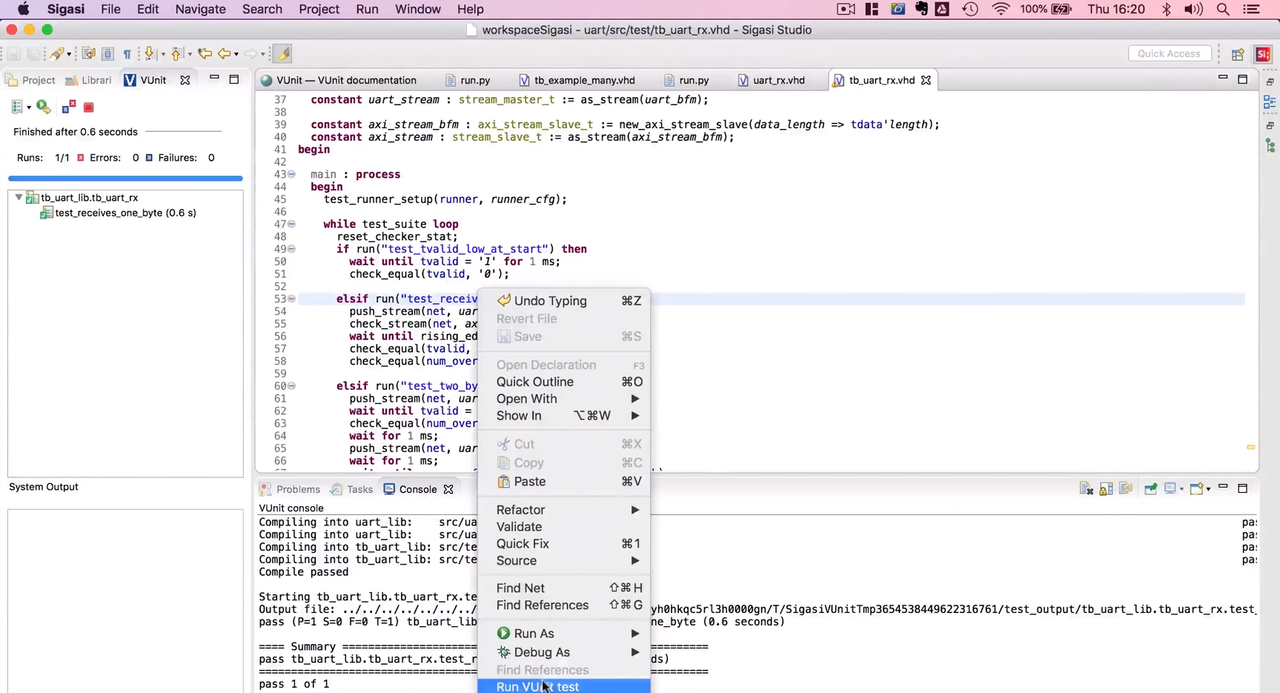 Some time ago I gave a preview of this update of Sigasi Studio and today it was released. VUnit is now fully integrated such that tests can be executed with a mouse click and verification progress and results can be monitored in a dedicated VUnit view.
For more details have a look at this introduction video.